We take your safety seriously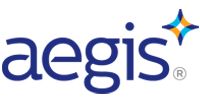 Since the start of the pandemic, Park'N Fly has been laser focused on implementing a comprehensive set of safety measures and protocols to create a clean environment for our valued customers and employees.  Applying the AEGIS Microbe Shield within all Park'N Fly facilities and shuttle buses across Canada is one of the practices we've adopted, along with several other stringent sanitary and cleaning protocols we have in plac
e as part of our ParkSafe program.
As part of the ParkSafe program, Park'N Fly has implemented the use of AEGIS Microbe Shield®,  a revolutionary, highly effective quaternary silane based antimicrobial technology that protects surfaces by inhibiting the growth of stain and odor-causing bacteria, mold, mildew, and fungi. This technology is a full spectrum liquid antimicrobial suitable for use in a wide range of surfaces and environments. AEGIS® technology has a unique mode of action and is easy to apply on surfaces by either spray or the "wet and wipe" method.
Backed by more than 40 years of testing, AEGIS® technology has a history of safe use. It is a durable and effective way to control a wide range of microbes, including bacteria, fungi, algae, mold, and mildew on surfaces found in healthcare, educational and public transportation settings.
AEGIS is odorless and colorless and is registered with global regulatory authorities such as Health Canada, the US Environmental Protection Agency, and the ECHA. This advanced antimicrobial surface protectant compliments normal cleaning practices and provides an additional level of protection to both our valued customers and employees.